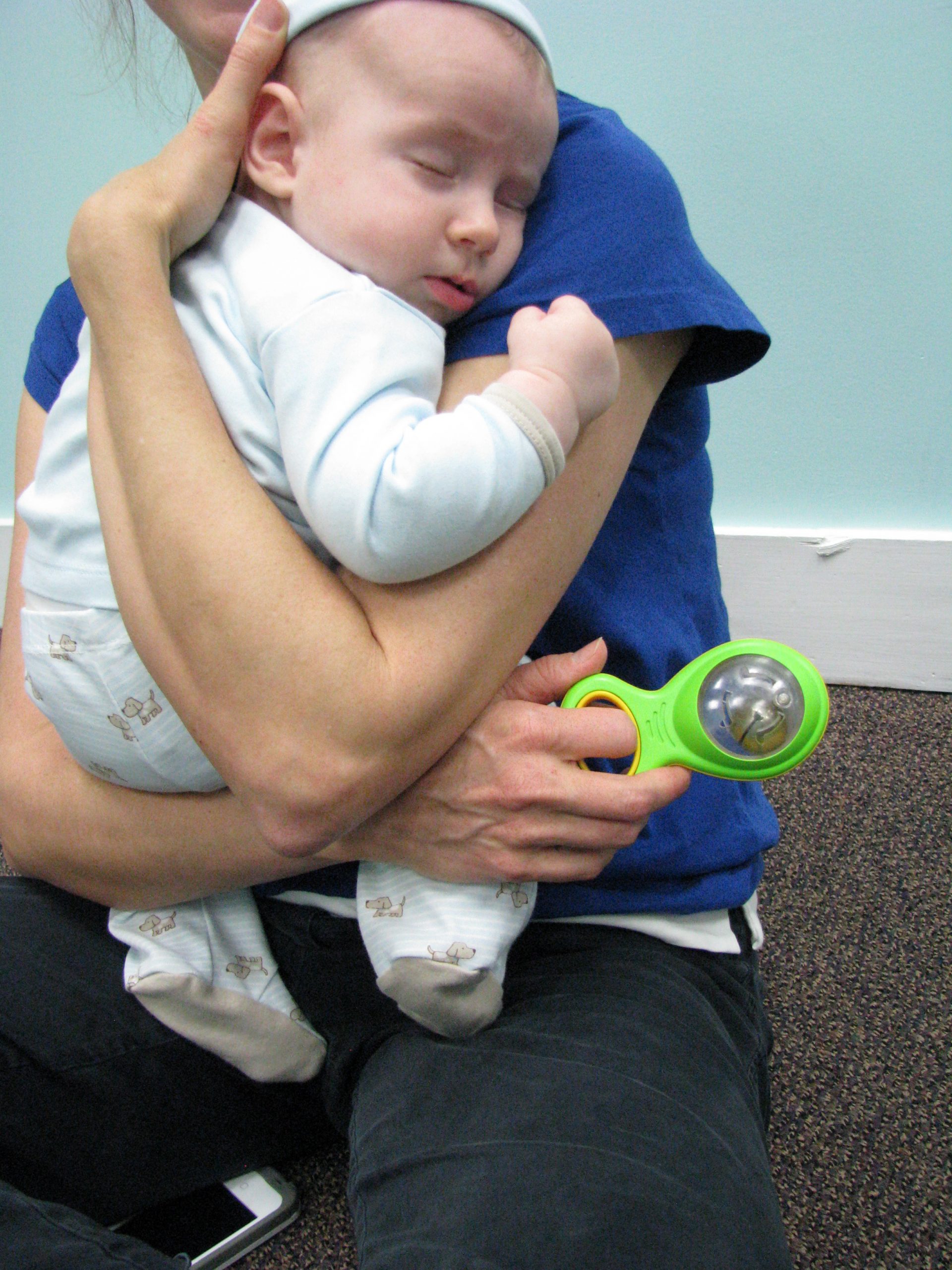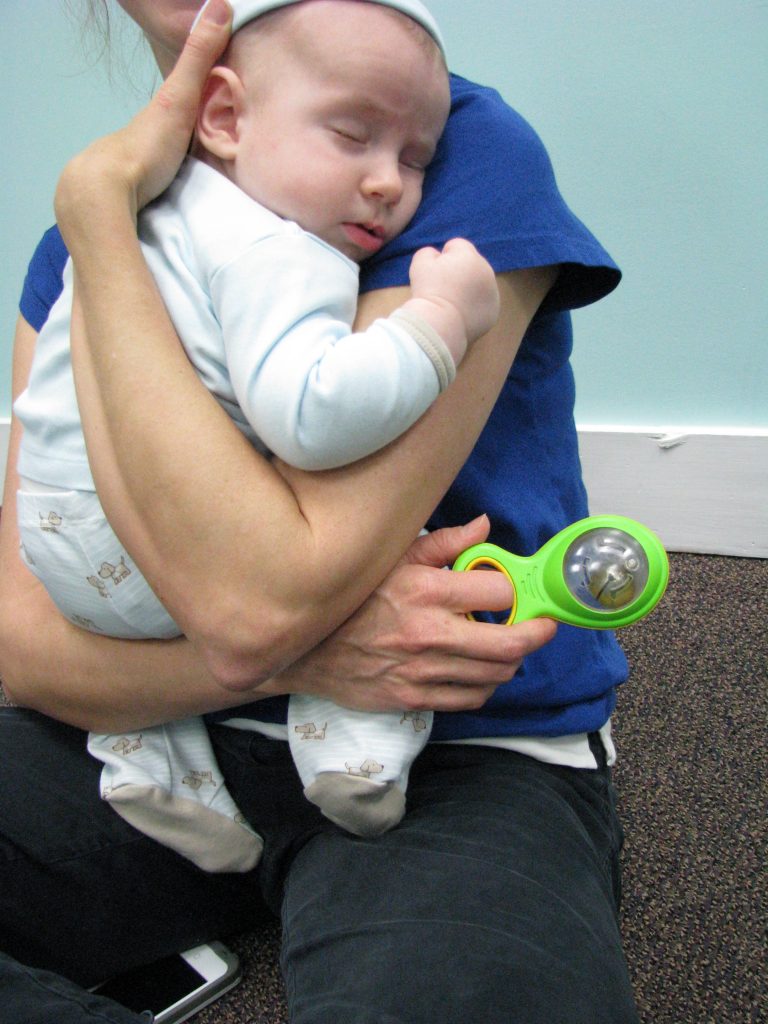 #1 – Sing Hello and Goodbye (Good Night).
Sing the Hello song each morning when your child wakes up.  Change the word "goodbye" to "good night" and the goodbye song becomes part of a sweet, wind-down bedtime ritual.
#2 – Dance together.
After a diaper change, on a rainy day when you're stuck inside, or while you're waiting on supper to cook, play (or stream!) your Kindermusik songs and dance together.  You can also do a slow, cuddly waltz together just before nap time or bedtime as a way to connect and relax before putting your child to sleep.
#3 – Try an indoor hammock.
Save out one big towel from the clean laundry you're folding and before putting it away, rock your child in a towel hammock (two adults required) as you play some gentle music or sing a loving lullaby.  For more about hammocking, click here.
#4 – Take your child on a hayride.
That same towel you hammocked with easily transforms into a swervy-curvy, silly-willy kind of indoor hayride.  Simply have your child sit or lay on the towel, then pick up the end closest to his/her head. Then pull them down the hall and around the room.  Add some music for a little extra fun and movement inspiration.
#5 – Sing in the car together.
If you want your child to love being in the car or running errands, turn car time into singing time.  Your child can teach you songs he/she learned in music class, or you can both enjoy a sing-a-long with your music download or CD from class.
#6 – Do the "Johnny & Katie" fingerplay.
This one is fun!  Starting with the pinky, say "Johnny, Johnny…" while tapping each finger.  Say whoops as you slide down from the pointer to the thumb, tap the thumb (saying "Johnny"), then head back to the pinky saying "Johnny" every time you tap a finger.  Next say "Katie" on each finger. The fingerplay can go on from there with Daddy, sister, brother, Grandma, Grandpa, aunt, cousin, and more!
#7 – Start a family band.
Pots, pans, bowls, wooden utensils, cups, and spoons can all be the instruments for an impromptu band.  Accompany yourselves as you sing, or do a play-along with the recordings your favorite Kindermusik songs from class.
#8 – Read together.
The Kindermusik library stories your child hears in class during Story Time are available when you login to Kindermusik Online.  You'll enjoy the common shared experience, having something new to read, and knowing that you're doing a world of good for your child's literacy,
#9 – Rock together.
Nothing says "I love you" quite like being cuddled and sung to, and those lullaby-laced memories will put an emotional bond around your child's heart that they will remember forever.  We highly recommend a lullaby and some rocking before bedtime every night! (And if it's hard for your child to get going in the morning, singing and rocking together can ease that transition too.)
These are 8 simple ideas with big emotional impact as they help you create the routines and rituals that make your whole day easier and more musical.