Band Instrument Lessons in Greenville, SC
There are several categories of instruments that are part of a band – including brass, woodwinds, and percussion. With the popularity of school band programs and opportunities for adults to participate in local bands or symphony orchestras, learning to play a band instrument can bring a lifetime of enjoyment.
Getting started with band instrument lessons
Here at our Greenville, SC, area studio locations, our band instrument teachers can make your dream of playing an instrument a reality. Maybe you're part of your school band program and you just want to be better at your instrument, or win first chair in your school band.
Whether you're starting as a beginning student or you want to get better at the instrument you already play, we have group classes and private lessons to meet your needs.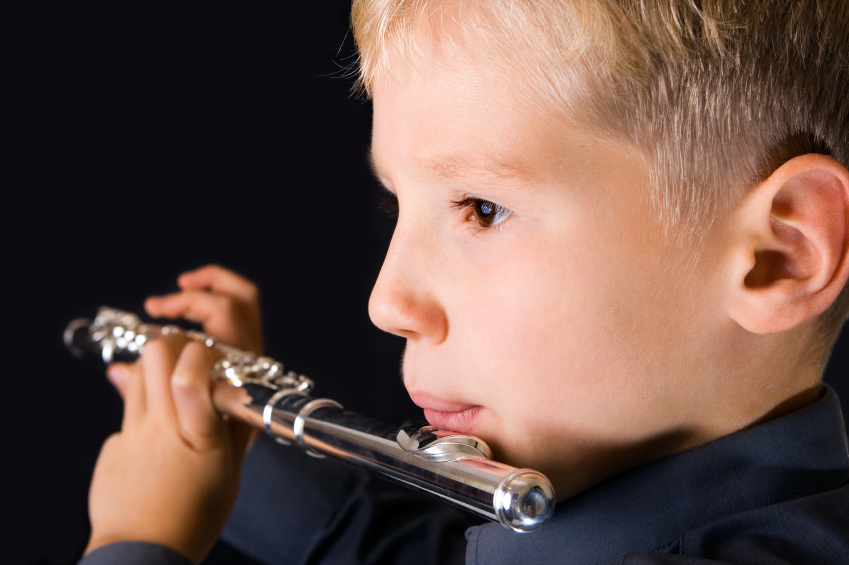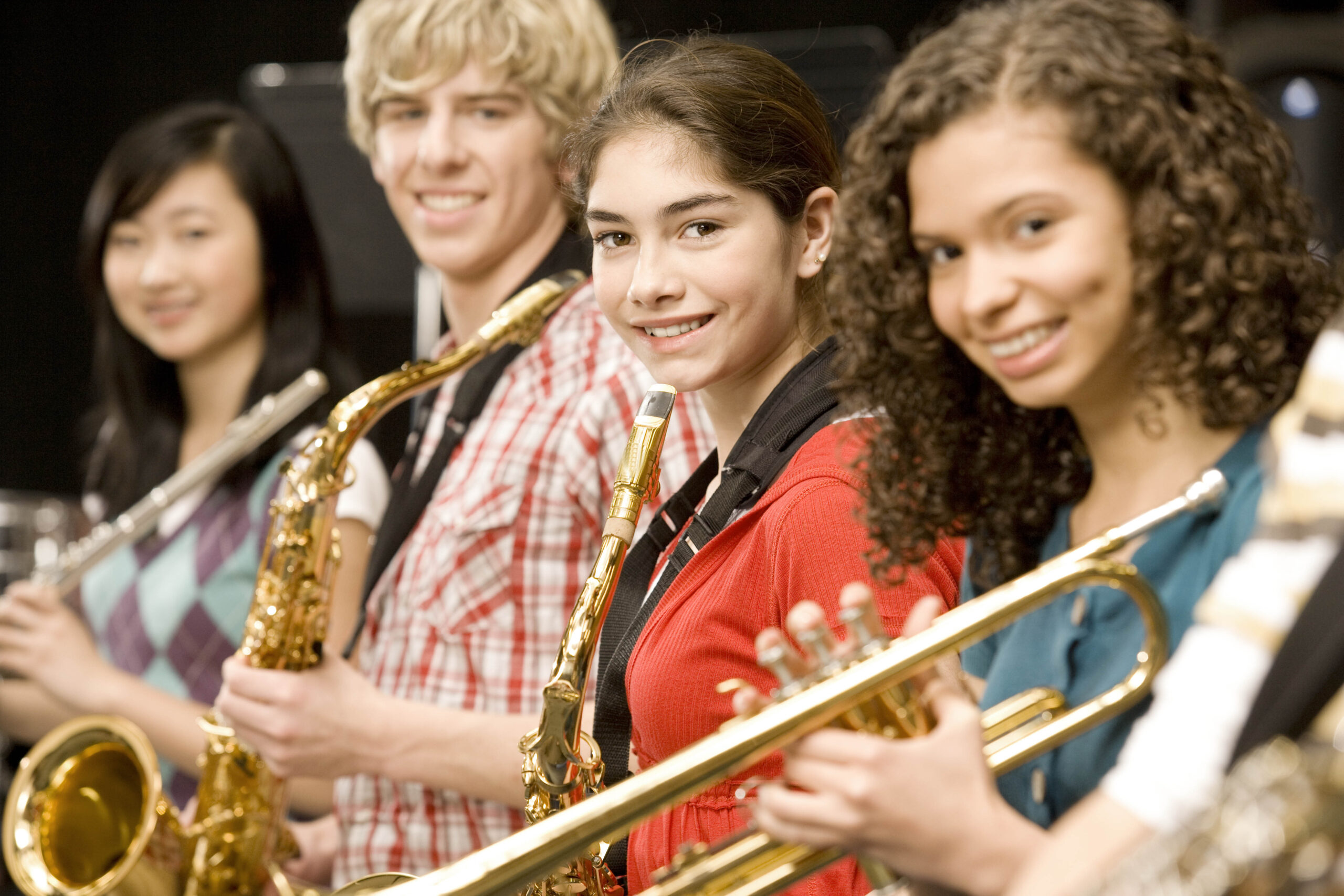 Take music lessons with Piano Central Studios on any of these band instruments:

Group Band Classes: Studio Windstars for ages 6 to 9 years

Get started at an early age and learn the basics of playing a band instrument in our amazing Nuvo instrument program. Choose to focus on learning to play the jSax (pre-saxophone), Clarineo (pre-clarinet), jFlute (pre-flute), or jHorn (pre-brass) and be miles ahead when you join your school band.
Private Band Instrument Lessons: 4th graders to adults

• Private Brass Lessons: Trumpet, French Horn, Trombone, or Euphonium
• Private Woodwinds Lessons: Flute, Clarinet, Saxophone, Oboe, Bassoon
• Private Percussion Lessons

Benefits of Band Instrument Lessons at Piano Central Studios
Being part of a band or symphony orchestra means you enjoy the rewarding camaraderie of making music together with others. Getting really good at the instrument you play by taking group music classes or private music lessons only increases the enjoyment and enhances your love for your instrument.
A great teacher makes all the difference, and we're proud of the wonderful teachers we have here at our Greenvillle, SC, area Piano Central Studio locations. Get started with a Studio Windstars group class at our Pleasantburg Drive location, or take private lessons at our PCS Music Artistry location on the campus of Bob Jones University.
Under the tutelage of a teacher, you'll love and within the structure of the program and experience that is unique to Piano Central Studios, your band student will thrive!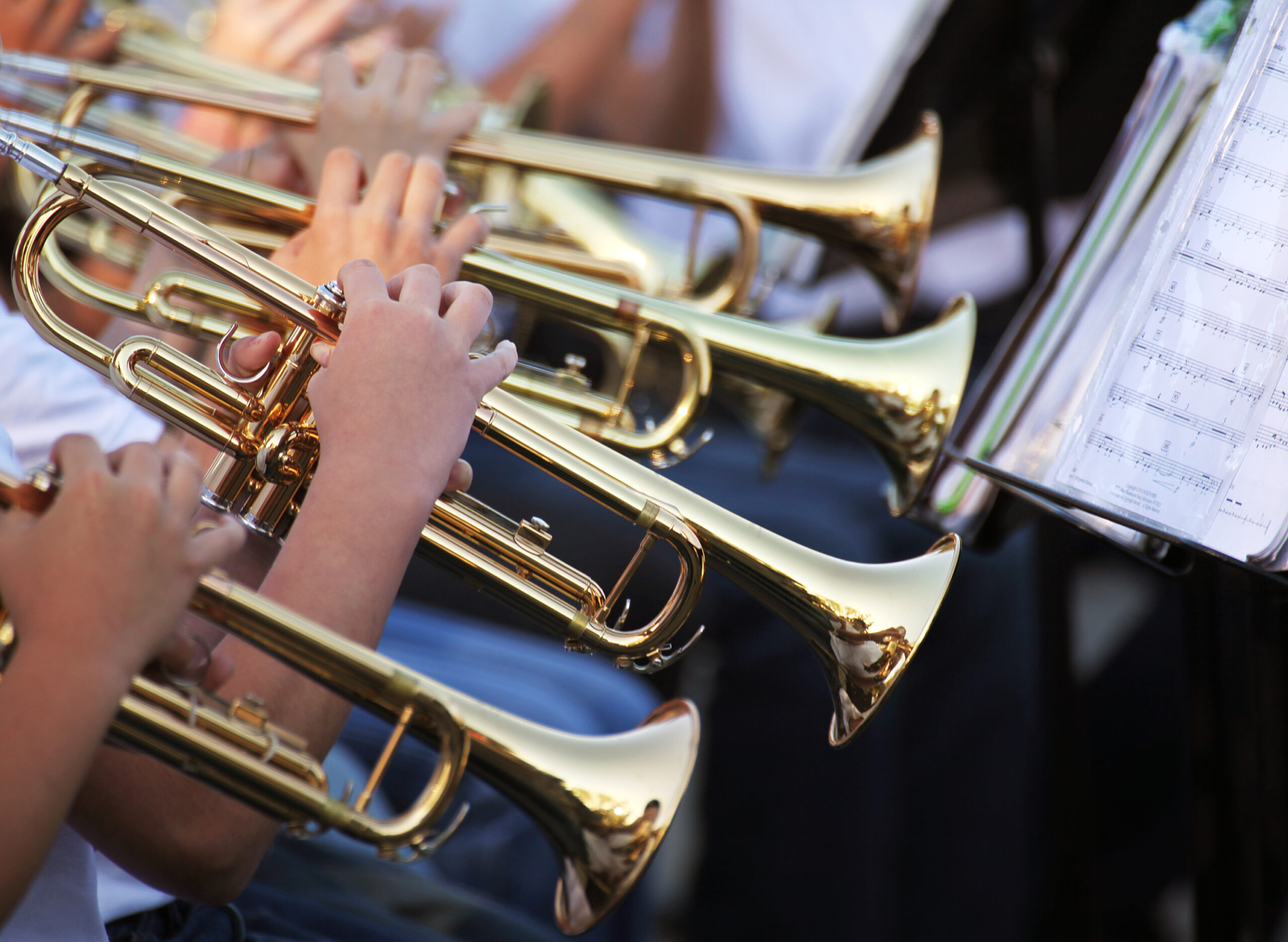 Band Instrument Lessons for success in band and success in life!
Beyond the joy of having a lifelong musical skill, there's something special about the ability to be part of making music with – and for! – others. Learning to work together for a beautiful musical outcome is not just a musical skill, it is also an invaluable life skill. There's nothing quite like playing a band instrument!