Voice Lessons in Greenville, SC
At first, you may not think of the voice as an instrument, but take it from our music teachers — it most definitely is! Not only is your voice a musical instrument, but it's a beautifully unique musical instrument that is all your own, and our instructors can teach you how to sing and develop your vocal talents. We offer group voice classes and private voice lessons to both children and adults at our Greenville, SC, music school.
Learning How to Use Your Voice
Singing is a skill most children learn by copying adults, the same way they learn language. This is why singing is such a big part of our Kindermusik program. Children learn to sing simple songs like "Happy Birthday" and "Twinkle, Twinkle Little Star" and then before you know it, they have moved on to singing solos, earning a place in a choir, or auditioning for a part in the theatric production at their school.
While we are each born with certain qualities to our voice, learning to sing and improve the quality of your voice doesn't happen instinctively or without guidance. Everyone can learn to sing better under the direction of a vocal coach or voice teacher. Our talented vocal coaches teach students about pitch, range, phrasing, intonation, breathing, projection, and more – along with instilling a healthy self-confidence and joy that comes from finding the power of your own voice.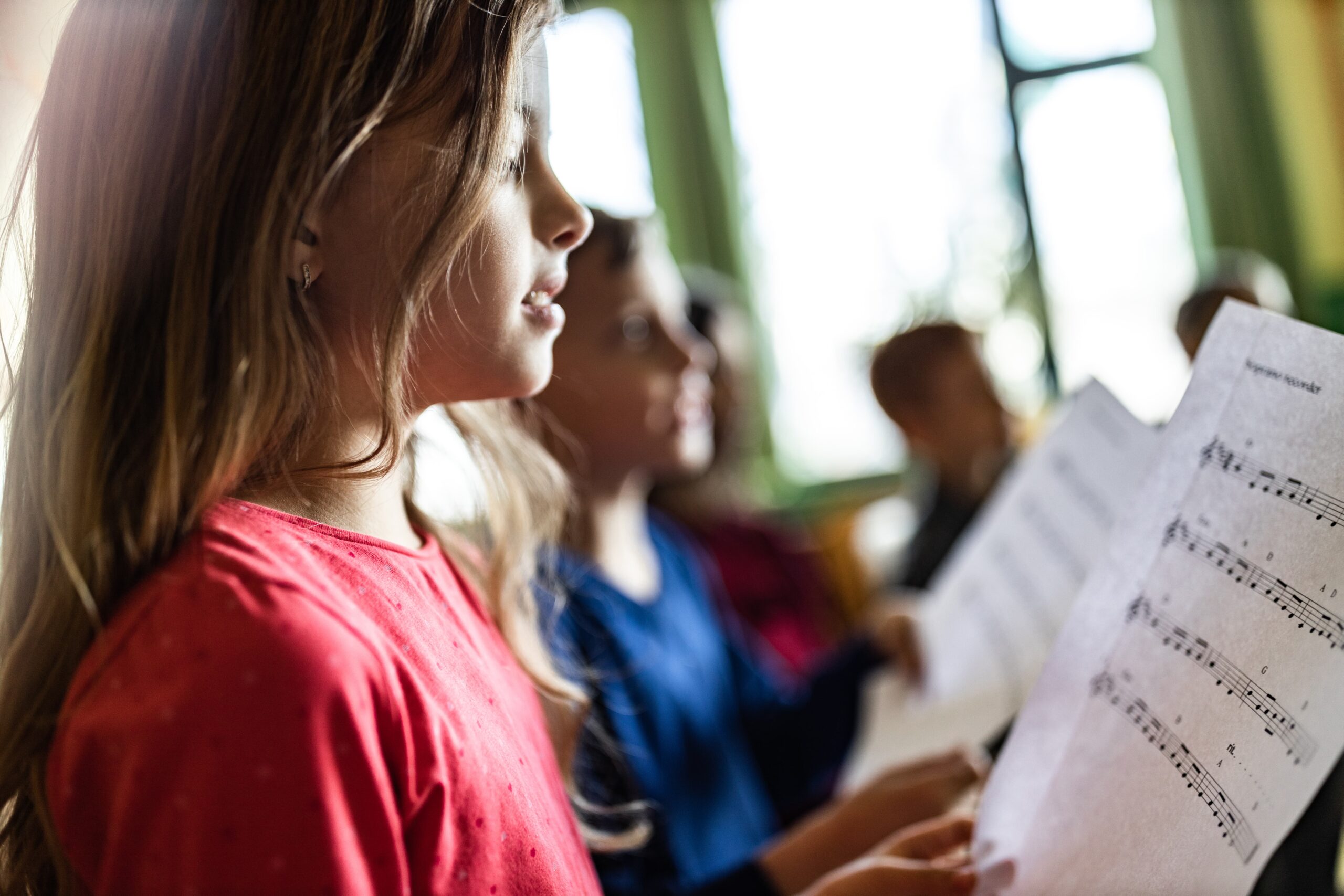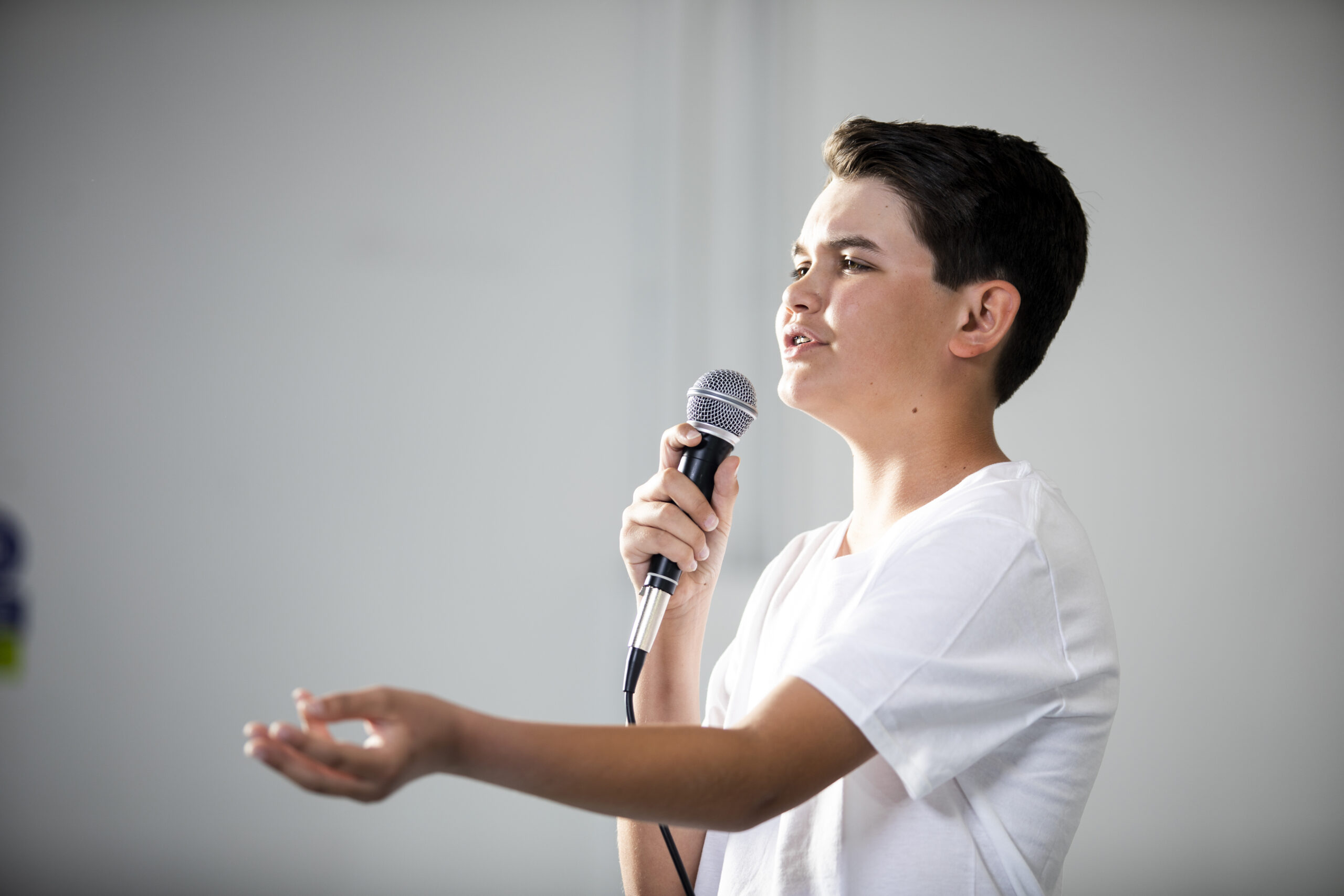 Options for Voice Lessons at PCS
Because of how our voices mature and develop, we start our beginning singers in Studio Singers, our group voice class for children ages 6 to 9 years. These group voice classes are the best foundation for young voice students, while private voice lessons for ages 10 to adult help hone specific skills and take your vocal abilities to a whole new level.
Benefits of Voice Lessons at Piano Central Studios
Our students benefit in many different ways from taking voice lessons. For example, if you take piano lessons or guitar lessons, taking voice lessons as well helps make you a more well-rounded entertainer. For children and teens who love performing, taking vocal lessons makes them more marketable on stage or more successful when it comes to earning college music scholarships.
Our vocal coaches can teach you to tap into the full potential of your voice, helping you to pass more auditions and win bigger parts. Even if your goal is to get a solo with the church or school choir, our voice teachers can help you get there.
As with any lessons for any musical instrument, voice lessons help with brain function, confidence, determination and self-discipline. Vocal lessons can also help expand lung function, improve posture, and lift spirits. What children learn in vocal lessons can be used throughout their lifetimes, helping them to be better public speakers, teachers, and leaders.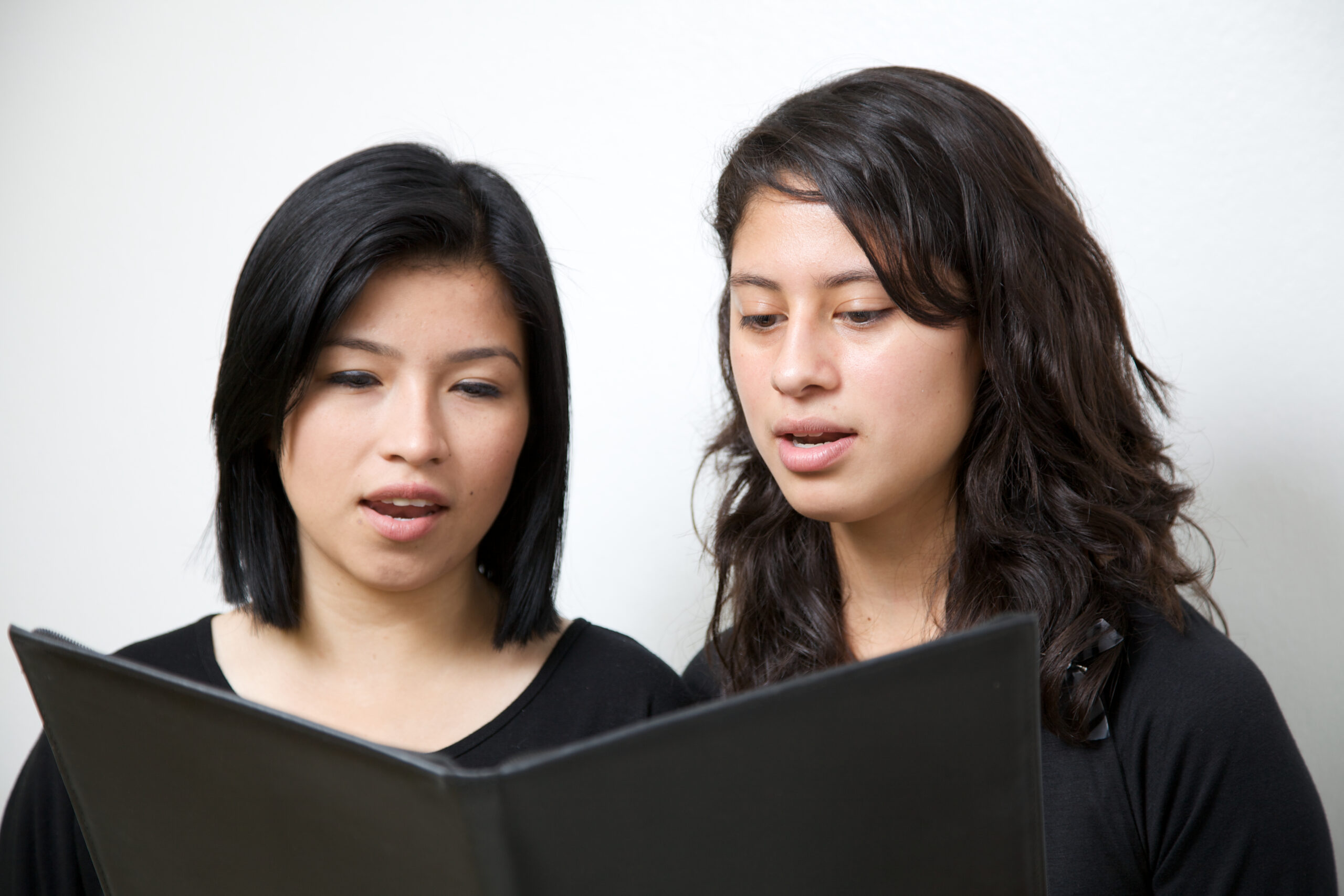 Voice Lessons for Life
Music lessons and vocal lessons are a valuable addition to the lives of every child and adult who enrolls in voice lessons. Singing makes you happy; and singing well with confidence makes you even happier. And even when you can't be playing sports or dancing on stage, you can still be singing. Voice lessons are truly something you can use and enjoy for all of your life!
Contact us today to learn more about voice lessons at our music school in Greenville, SC.