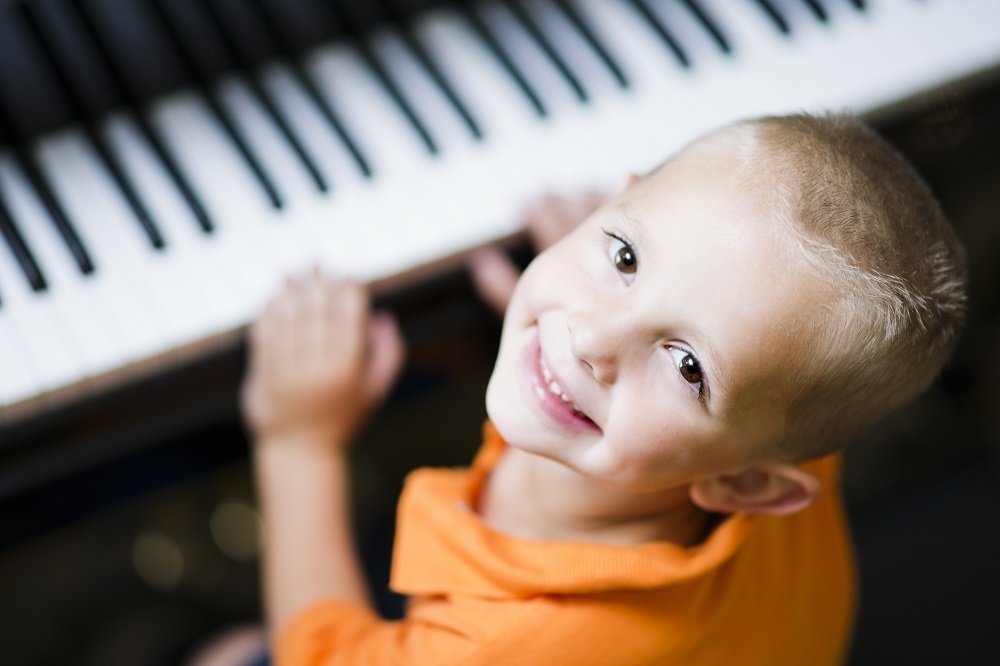 When you, your child or anyone else in your family signs up for new music lessons, you're naturally looking for a positive, meaningful experience — something more than just the weekly music classes or lessons. Our mission here at Piano Central Studios is to nurture music making for life, and that's why our program here at Piano Central Studios is an all-inclusive experience that has been intentionally and thoughtfully crafted to be more than just music lessons.
At Piano Central Studios, we're proud to offer Kindermusik classes, Group Lessons, and Private Lessons that we've designed specifically to create a happy and successful experience for both parents, children, and adult students.
From the rich and joyful foundation laid in Kindermusik to beginning Group Lessons, to private lessons for ages 6 to adult, we make sure that families and students of all ages can accomplish all of their musical goals with our support and their dedication.
What makes our PCS experience so meaningful and important to our students and families? Let's go over some of the specific components of our programs, which offer us some excellent opportunities to answer this question.
Convenient Scheduling
With weekday and Saturday options at multiple studio locations, we offer weekly lesson scheduling options that can conveniently accommodate even the most hectic lifestyles. We even offer unlimited makeup classes for enrolled Kindermusik families and a variety of makeup options for music lesson students if you have to miss a class or lesson.
Our goal is to make sure that everyone who takes part in our programs comes away feeling like they've learned something valuable – something they can carry with them and enjoy for life – and we'll work with you every step of the way to make that happen.
Our Teachers
Our teachers are all highly trained professionals who have either attended or graduated from some of the best music schools in the country. They're experienced in teaching students of all ages and levels, whether complete beginners or more advanced students. They are committed to the PCS Experience, as we like to call it, and they love what they do.
This shows in the smiles and the results they see every week with their students.  In the hands of our talented teachers, Piano Central Studios' music lesson experience is designed specifically to be positive and fun while still providing excellent results.
Our teachers work hard to make sure that every student feels comfortable and supported, while also providing the high-quality instruction that they need to succeed. They're truly the heart of our operation, and we're proud to have them on our team.
Motivation
Keeping students motivated is a vital part of any music lesson experience, and we're proud of the many ways we keep our students inspired and returning to classes and lessons year after year.
For example, our use of the Practice Space App allows our students to practice more efficiently and effectively than ever before, helping them gain musical skills faster and keeping them growing, learning, and excited about their music lessons.
In Practice Space, students also earn gems, certificates, and prizes for practicing, completing their assignments, and building up practice streaks.
We want our students to feel like they're making progress, so we give them every opportunity to celebrate their successes — both big and small.
Performances
Performances are another big part of the music lesson experience here at PCS, and this is yet another area where we promote positivity and boost confidence. Enrollment in music lessons here at PCS includes performance opportunities like two recitals a year, community performances, two Performance Parties a year, and even judging events.
With all of our performance opportunities, the emphasis remains on having fun, enjoying the music, and making sure that each student has a chance to shine.
For many students, this variety of performance opportunities allows them to develop a greater confidence in themselves and their musical abilities and a stronger belief in what they're capable of achieving. We wholeheartedly agree with Walt Disney who famously said, "If you can dream it, you can do it!"
Office Support
Our amazing office team is always available to provide support and help to our students and their families. Through calls, texts, and emails, our office team regularly reaches out to students and families to see how they're doing and answer any questions they may have. We also offer a number of different resources on our website, including blog articles, practice tips, and more.  A weekly school-wide email keeps everyone informed and on the same page with all that is happening on the PCS calendar.
Awards
A huge part of allowing students to fully embrace and enjoy their music education is recognizing their accomplishments along the way. Through our exclusive Milestones Awards Program, we offer a number of awards and recognition programs to help our students feel great about their progress, including brag tags, certificates, social media recognition, recital awards, and more. These awards not only help students understand how far they've come, but also keep them coming back for more as they strive to achieve new goals.
Over time, these kinds of awards become a major part of many students' musical journeys. They help to push students forward, keeping them motivated and inspired to achieve new heights.
At Piano Central Studios, we're dedicated to providing an excellent music lesson experience for everyone involved, from our sweet babies in Kindermusik to our beloved and most senior adult students.
We understand that when you sign up for music lessons, you're looking for a positive, meaningful experience — and we're here to give you a great experience.  But not just any experience – the PCS Experience!
For more on our Kindermusik classes, Group Lessons, or Private Lessons, feel free to contact us any time!